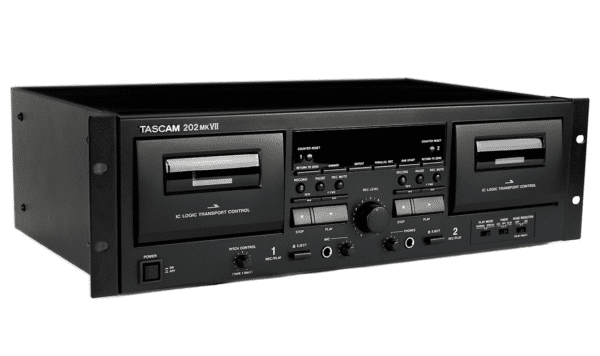 TASCAM 202MKVII Dual Cassette Recorder with USB
TASCAM's latest generation of professional cassette recorders. Reliable performance, comprehensive feature set, and audio quality.  An exceptional choice for recording studios, organizations, audio/music enthusiasts, and other professional applications.
Rear-panel USB output enables recording and archiving cassettes to digital media. The dual twin-head cassette decks can record and play back independently, including simultaneous recording to create two tapes with the same source.
$499.99