THE TAPE BUY OF A LIFETIME!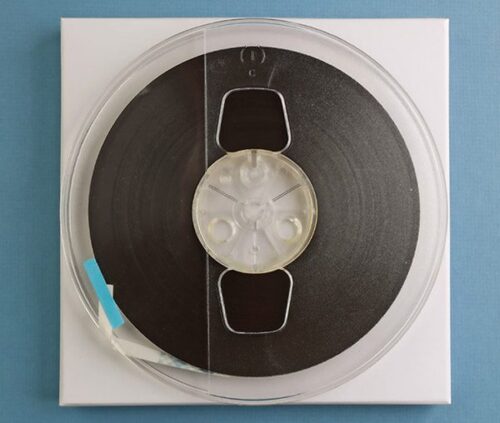 Samples available. You pay only shipping.
To get more info and place orders call 1-417-863-1925.
FEATURES:
• 1/4" high-output low-noise tape made in the U.S.A
• 1650' per reel (44 minutes @ 7 1/2 i.p.s.)
• splice free
• leadered on both ends
• packed in new white hinged tape reel boxes
• recorded once as books-on-tape masters
• played once during transfer of audio to duplication bins
• bulk erased (degaussed) to "factory new" level
National Audio previously duplicated audio books on cassette tape. We received the master recordings on 7" reels and played them one time, transferring the audio to our master duplication bins. We have obtained permission to bulk erase (degauss) these tapes, pack them in new white hinged boxes and remove them from storage at our facility.
$10 Per Reel
WHILE 45,000 REELS LAST